Discover Your Singing Voice with Dynamic Meladies


We run singing classes and courses that help women to discover their voices and learn to sing with confidence!
Would you like to be able to sing better but not sure how or where to start?
Have you been put off joining a singing group because you think you can't learn to sing?
Discover your unique voice and stop missing out on the joy you can experience from singing!
"This is a fantastic group, very friendly and fun and a chance to learn more about singing techniques, so you can improve. I nearly didn't go because I thought 'Who am I kidding?' but I'm so glad I did. Songs were generally well known and taught at a pace I could follow. I had a really great time!" - Liz


Develop a voice you'll be proud to share!
In our classes and courses you'll learn techniques to:
Strengthen your voice, so you can sound louder without hurting your throat

Improve your tone so your voice sounds fuller

Increase the range of your voice so you can sing higher and lower

Give you confidence in your voice
You'll also learn a wide range of songs to enjoy singing.
You'll be able to use these techniques to help you sing other songs that you love and people you know will comment on the changes in your voice.
Why be limited when you could have a voice that lets you get so much more fun out of singing!
We have been running weekly singing classes, for women aged 25+, at Dynamic Meladies since 2016. During this time we have helped members who have initially been hesitant about joining, through to feeling confident to take part in some of our performances. As women, we understand how it feels to struggle with confidence at times. Many women who contact us believe that they can't sing and wonder if it is actually possible for them to learn. We have also been saddened by the number of women who have shared stories of being told by others, as children or young adults, that they can't sing and, as a result, have missed out on years of happy singing. We feel privileged to be able to help women discover confidence in their own voices and find renewed joy in singing.
"I discovered Dynamic Meladies at exactly the right time for me. I had never sung before and had no knowledge of music at all, so was a bit nervous, but there was no need. I was instantly made to feel welcome by Sheena and Karen and the others in the group and I felt at ease in a flash. I have learned so much in a short space of time. It is such good fun, everyone is lovely and I would recommend it to anyone." - Maria
Start learning and discover your voice!
GET STARTED WITH OUR FREE SINGING RESOURCES
Make a start with our free online resources. You'll find practical exercises you can practise at home, useful tips e-books and a monthly singing workbook for you to keep notes in. You can also subscribe to our Newsletter to get access to exclusive offers, more singing tips and other useful information.

JOIN A CLASS
Our Singing Sessions are weekly classes designed to help you realize the potential of your voice, while having fun singing alongside other women.
SIGN UP FOR A COURSE
If you are not ready or able to join our classes we also have our Beginning To Sing self-learn module available for you to go through in your own time at your own pace.

Contact us if you are not sure what would work best for you, so we can do our best to help!
What Dynamic Meladies Offers You
At Dynamic Meladies we provide a safe and supportive space for women to enjoy singing and learning together to develop confidence in themselves and their voices.
In choirs and larger singing groups there is less opportunity to focus on your own voice and develop it. At Dynamic Meladies our approach is different and we work in smaller groups, so we can really help you to get to know your voice. We sing a cappella (without accompaniment) and, in this way, we are able to concentrate on the sound of the voice itself and the many things it can do!
Our classes are informal and fun and we enjoy learning a variety of songs together. We spend time in each class covering vocal techniques that will help you develop and strengthen your voice and to feel more confident singing the songs.
There are no auditions, you can just book your place and come along and, as we don't use printed scores, you don't have to be able to read music.
We have put together audio tracks from some of our ladies singing "With A Little Help From My Friends", along with a video of pictures from the last five years of Dynamic Meladies. We hope you enjoy it!
Connect with us
Join us!
We'd love to have you on board!
We have created Dynamic Meladies to provide a space for women to enjoy singing and learning together. Come along, join in the fun and discover your inner diva!
Sign-up for our Newsletter!
Get access to offers and receive updates including singing tips and much more!
Get Started With Our Online "Beginning To Sing" Course
If you are not ready, or able, to join one of our classes we also have our Beginning To Sing course available for you to buy. This course is an introductory self-learning module to get you started, that you can do in your own time, at your own pace.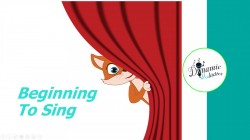 Free singing resources for you!
Sign-up at our Ladies Room to access our Voice Box full of free resources to help you start working on your singing voice. There are singing and breathing exercises for you to practise and useful tips to inspire you! Our free Singing Workbook for August is now available for you to download.
Next Singing Sessions
We have a variety of weekly Singing Sessions available to suit you, whatever your level of experience.
The new term of our Beginners Singing Session is now underway, on Tuesday evenings, and we are no longer able to accept new members for this class. We will be running new Beginners classes periodically, so please contact us if you would be interested in taking part in our next term.

Our next regular Session is on:
Saturday 20th August 2022 (10.30am - 12.30pm)
Find out more and book your place at our Singing Sessions
We are now holding some of our classes face-to-face, however, we are also continuing to run our classes online in conjunction with these, so don't worry if you are not ready or not able to come along in person in Glasgow, you can still join us!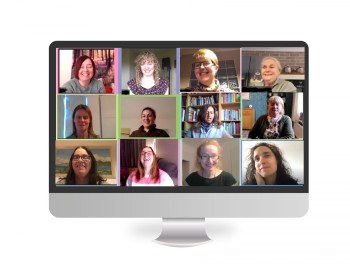 Latest news
Upcoming workshops
We run Singing Workshops every couple of months. Details of our next Workshop will appear on our Upcoming Workshops page.
"Music gives a soul to the universe, wings to the mind, flight to the imagination and life to everything"
– Plato
"A bird does not sing because it has an answer. It sings because it has a song"
– Chinese proverb
"It's a great way to find your inner voice and also a form of relaxation because for 2 hours you spend it focusing on breathing and singing and not thinking about any other worries!"
– Joanne
"Lovely to be singing in such a fun, safe and non-judgmental atmosphere"
– Karen L
"I heard of Dynamic Meladies and thought I'd give it a try. I found the welcome I received, plus the warmth and friendliness of the other ladies, was second to none! There are no divas just a real camaraderie between us all. A key factor for me since joining the group is just how much it has improved my singing voice. Harmonies have always been a weak link for me but with the great guidance of Sheena and Karen I am slowly but surely improving."
– Isobel